Adair County
Court Information
106 W. Washington, Kirksville MO 63501      Mailing address:  Adair County Circuit Court, P.O. Box 690, Kirksville MO 63501
2nd Circuit Court
Municipal "City" Court
For questions related to court proceedings, please call the Circuit Clerk's Office at (660) 665-2552

Matthew J. Wilson
Presiding Circuit Judge
Judge Matthew Wilson is the Presiding Circuit Judge for Missouri's 2nd Judicial Circuit, which is comprised of Adair, Knox and Lewis counties. There are 45 judicial circuits in Missouri. The number of circuit judges in each circuit is set by the legislature, and each circuit must have at least one circuit judge. The qualifications for circuit judges are governed by Article 5, Section 21 of the Missouri Constitution. A circuit judge must be at least 30 years old, licensed to practice law in Missouri, a United States citizen for at least 10 years, a qualified voter of the state for three years preceding selection, and a resident of the circuit in which the judge serves for at least one year.
Under Article 5, Section 15 of the Missouri Constitution and Section 478.240 RSMo, the presiding circuit judge has general administrative authority over the circuit court and its divisions, including general administrative authority over all judicial personnel and court officials in the circuit as well as the authority to assign judges within the circuit to hear particular cases or particular classes of cases.
Judge Wilson presides over the Circuit Division and the Juvenile Division of the Circuit Court. The Circuit Division handles all cases not specifically allocated to one of its other divisions. This includes all felony cases, misdemeanor cases initiated in the Circuit Division, civil cases, equity cases, such as injunctions, and cases involving extraordinary remedies, such as writs. The Juvenile Division handles child abuse and neglect cases, juvenile delinquencies, and adoptions. The other divisions of the Circuit Court include the Associate Division, the Probate Division, the Small Claims Division, and the Municipal Division.
As with most circuit judges, particularly in rural Missouri, Judge Wilson is elected by popular vote. His term of office is six years. He was appointed in 2022 by Governor Mike Parson to fill the unexpired term of the Honorable Russell Steele upon his retirement. Judge Wilson's appointed term will expire in 2024.

Kristie Swaim
Associate Circuit Judge
Judge Kristie J. Swaim serves as the Adair County Associate Circuit Judge. The circuit court system is the state's single trial court. Within the circuit court system, there are three main divisions: circuit, associate, and municipal. The constitution requires at least one resident associate circuit judge in each county. Associate circuit judges have concurrent jurisdiction over all cases pending in the circuit court.
Judge Swaim hears associate civil cases (actions for the recovery of money when the amount in controversy does not exceed $25,000; landlord-tenant actions), associate criminal cases (felony preliminary hearings; misdemeanors; municipal certifications; traffic), domestic relations cases (divorce actions; paternity actions; protection orders), probate cases (decedent estates; guardianship estates; sexually violent predator cases), small claims cases, and DOR cases (chemical test refusals and license reinstatements). Judge Swaim also hears all other cases assigned by court rules.
Judge Swaim is also the on-call duty judge for Adair County who reviews requests for warrants (arrest and search), involuntary civil commitments (96-hour holds), and protection orders (adult and child). This duty includes both office-hour and after-hour requests. It is not unusual for these urgent requests to come up during night and weekend hours.
Besides serving Adair County, Judge Swaim may be called upon by the Missouri Supreme Court to preside over cases in other counties. At the present time, she is part of a judge transfer group who receives regular case assignments to St. Charles County. She also has cases pending in several surrounding counties at any given time.
Education: University of Iowa, B.A., Political Science, 1990; University of Missouri-Columbia (Mizzou), J.D., 1993.
Work/Public Service History: Assistant editor at Missouri Supreme Court Publications 1991-1993. Teaching assistant at University of Missouri-Columbia School of Law in Legal Research, Writing and Advocacy, 1992-1993. Private law practice, 1993-2002. Kirksville City Council, 1999-2002. Adair County Associate Circuit Judge, 2003-present.
Awards & Honors: West Publishing Award for Excellence in Research and Writing, 1990. Richard J. Chamier Award in Public Speaking, 1991. Fred L. Howard Prize for Excellence in Appellate Advocacy, 1992-1993. Board of Advocates Writing Director, 1992-1993. Order of Barristers, 1993. VFW Citation Award for Patriotic Service, 2006. Nominee for Kirksville Women of Today Outstanding Woman Leader Award, 2006. Nominee for Still Spirit Awards, 2006, 2007, 2010.
Mailing Address:
Adair County Circuit Court Clerk
PO Box 690
Kirksville, MO 63501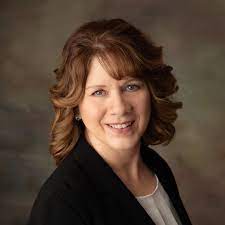 Martha Cole
Circuit Court Clerk
Email: martha.cole@courts.mo.gov
The Circuit Court Clerk prepares and submits the yearly office budget to the county, manages and submits monthly office bills, completes state reporting requirements, processes employee information, assigns clerks for courtroom duty, schedules clerk training, manages circuit clerk bank accounts, prepares for state audits (with no findings of fiscal mismanagement), organizes court documents for retention and historical preservation and supervises the ordering of office supplies and inventory. These are just some office management duties in addition to case processing court duties.
In the circuit clerk's office, the work processing time and efficiency are analyzed yearly by the Office of State Court Administrator (OSCA) in Jefferson City. OSCA reviews reports showing our case filings and the length of time necessary for case processing. We are not allowed by law or the statutes that govern the duties of the circuit clerk to make changes in case processing procedures. The State of Missouri Supreme Court has directed that all courts operate in a uniform manner and our office operates at a high level of efficiency by utilizing our 88 years of combined clerk experience.